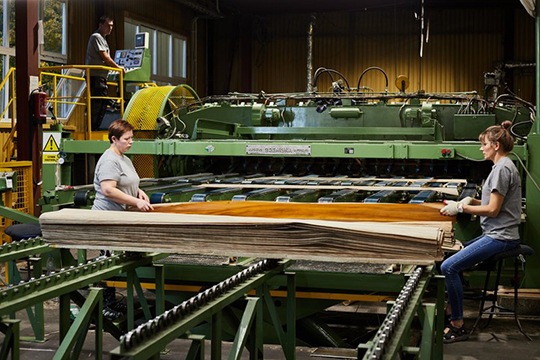 Sliced veneer
Sliced veneer has a very elegant structure and is usually used in high-end product.
Our core species are Birch, Oak, Beech, Ash, Pine, Larch, Maple, Alder and Aspen. In offer we have also American species like Walnut, Cherry, White and Red Oak.
Standard thicknesses are of 0.55 mm, 0.70 mm, 0.90 mm and 1.00 mm but other, according to the customer specification, are possible as well. Width varies from 10 cm to 40 cm and length from 50 cm to 400 cm.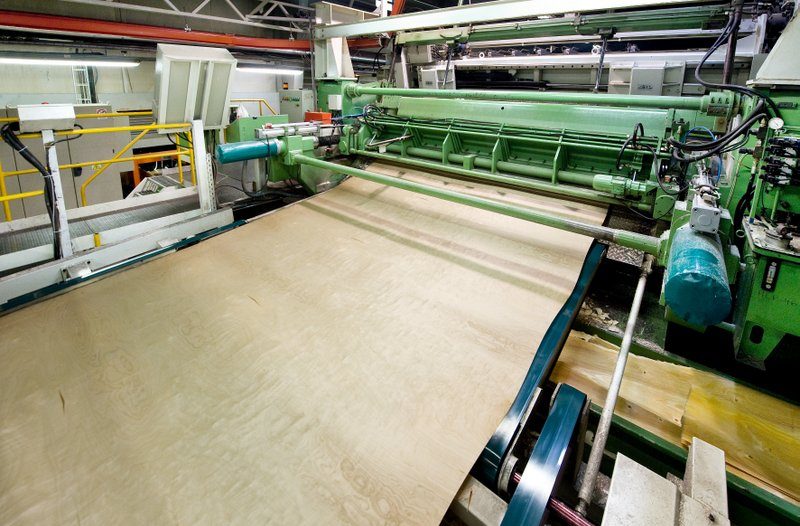 Peeled veneer (produced in Estonia)
Rotary birch veneer is characterized by consistent light color and smooth cutting.
It comes in many different grades and lengths according to customer specifications. Although, the standard thickness is 0.55 mm, we can also produce peeled veneer in up to 2 mm thicknesses. Width varies from 8 cm to 80 cm, and length varies from 40 cm to 320 cm.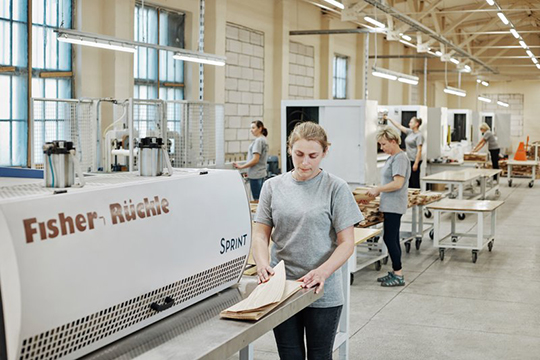 Spliced veneer faces
We are fully equipped to produce spliced veneer faces of any desired sizes. We pride ourselves in our qualified personnel, expert knowledge and modern machinery.
In our work we use edge gluing technology or more traditional but still effective stitch technology – zig-zag system, as per customer-specific requirements.
We offer spliced faces in different patterns: book match, slip match, random match.